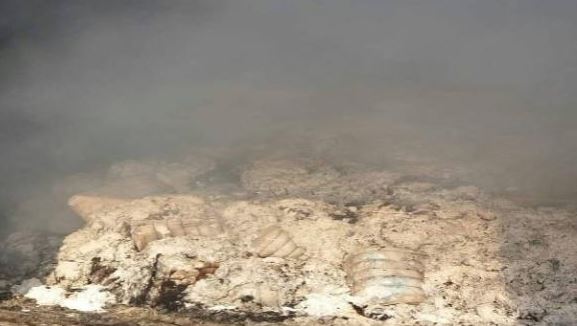 Fire in cotton warehouse – Izmir, Turkey
October 20, 2019 &nbsp 12:16 PM
In Izmir's Bergama district, a large amount of material damage occurred as a result of a fire in a cotton factory. Starting at 21:00 a fire erupted and was reported to the fire department.
Pumper trucks, tonnage vehicles and industrial fire response vehicles were dispatched to the scene. Firefighters told that it was quite difficult to control the fire.
The fire continued until the morning hours and a large scale of material damage occurred.