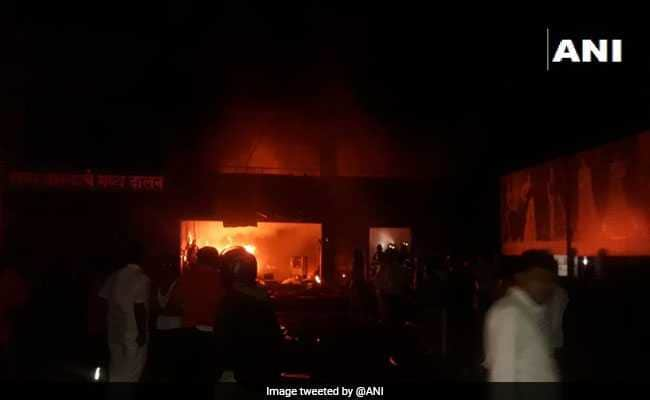 Five workers killed in fire at cotton godown in India
October 20, 2016 &nbsp 1:38 PM
Pune: At least five persons, including four women workers, were charred to death when a major fire broke out at a cotton godown close to Chakan this morning, police said.
Four to five water tenders were pressed into action and the fire officers were making hectic efforts to control the blaze, they said.
The fire erupted at around 10 am at the cotton godown in Sana industries premises on Talegaon-Chakan road at Kharabwadi near Chakan, about 45 kms from here.
"Five persons, including four women workers, have died in the fire and the work is going on to douse the flames," Chakan police official said. Besides water tankers from the fire station, additional fire tenders from various other firms in and around Chakan MIDC area were pressed into action to control the inferno, officials said.
According to police, there were some people working in the godown at the time of the mishap. As soon as the fire broke out, some of them escaped but five lost their lives.  The Chakan Police is investigating the case.