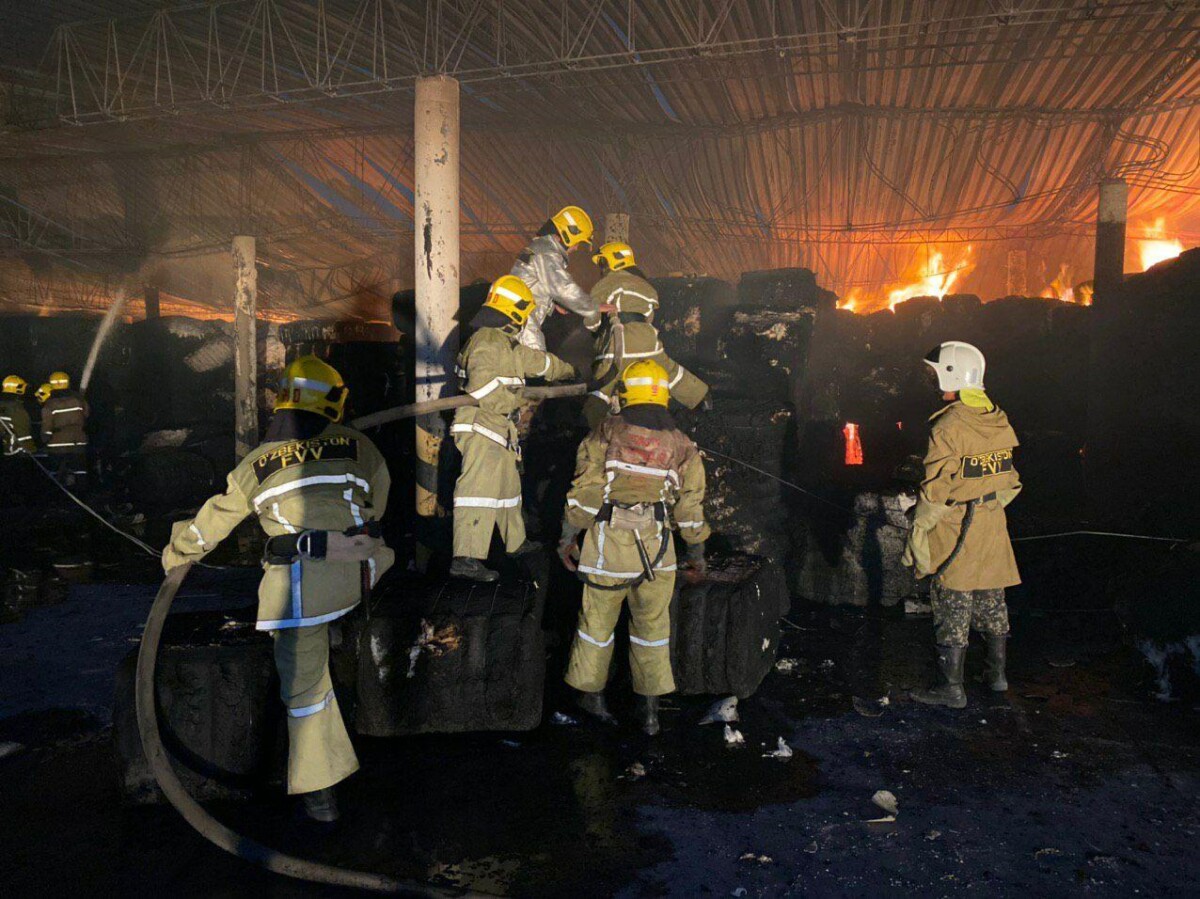 Fire occurred at the largest cotton storage terminal in Uzbekistan
June 15, 2020 &nbsp 10:40 AM
The largest cotton warehouse in Uzbekistan, located in the Sergeli district of Tashkent, caught fire on the evening of June 14, the Ministry of Emergencies reported.
It is noted that the fire covered about 1,500 square meters of the warehouse area.
Fire brigades arrived at the scene at 18:45 and extinguished it at 21:23.
The causes of the fire and the amount of damage caused have been established.
There are more than 20 territorial cotton terminals in Uzbekistan. The terminal in the Sergeli district can store 45 thousand tons of cotton fiber.